Subscribe to our 
Telegram
 channel to receive latest news
18 Seafood – Unique Zi Char Dishes in a Quiet Serangoon Coffeeshop
Maureen
October 06, 2023

For those who fondly remember 'The Catch' restaurant, which relocated from Changi Road to Sunset Way and eventually closed its doors, you'll be thrilled to know that the original team behind 'The Catch' has resurfaced in the serene neighborhood of Serangoon, unveiling 18 Seafood at 2 Lor Lew Lian. Nestled within a modest coffee shop, this hidden gem is reinventing the zi char experience with a delightful twist, steadily earning a dedicated following.
Chef Koh, who previously honed his culinary skills in the kitchens of esteemed establishments such as Crystal Jade and Imperial Treasure, now brings his Cantonese expertise to the heartland. The dishes here exhibit a level of sophistication rarely found in typical zi char spots.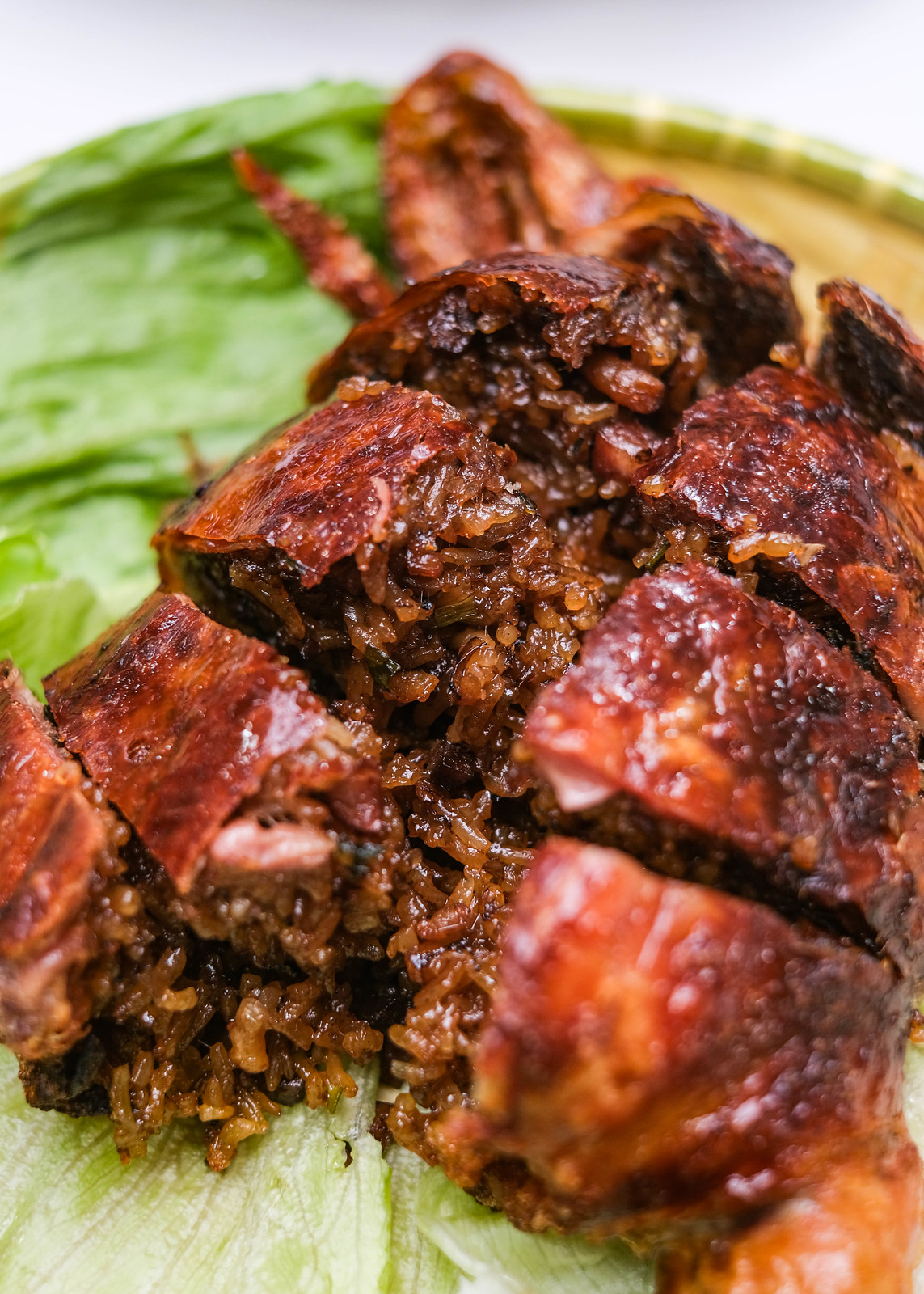 One standout offering that's hard to come by these days is Roasted Chicken with Glutinous Rice. This dish involves the meticulous deboning of a chicken before filling it with fragrant glutinous rice. The chicken is then expertly fried to achieve a remarkable crispiness. A secret ingredient that elevates this dish is the specially-sourced lup cheong from Hong Kong. It's a dish that's sure to impress. Just note that a one-day advance reservation is required.
When it comes to Pig Stomach Soup, 18 Seafood takes the crown. Their rendition features a thick peppery broth that embraces an entire black chicken nestled within a pig stomach. Upon serving, the pig stomach is carefully unveiled, revealing the succulent black chicken within. Afterward, both are skillfully sliced and presented on a plate, while the aromatic soup is thoughtfully portioned out. Alongside the tender pig stomach and chicken is a hearty soup that contains chicken feet and pig tail.
The Sautéed Beef Cube with Black Pepper is a great recommendation from the waitress. The dish exuded a distinct restaurant-quality vibe, setting it apart from typical zi char fare. The beef cubes boasted a perfect balance of tenderness and juiciness. Pair the succulent beef cubes with the accompanying fried garlic slices, and it's a match made in food heaven.
The Champagne Pork Ribs were another delight. These tender, well-marinated ribs are complemented by a sweet and tangy champagne sauce. While they no longer use actual champagne in the marinade, a blend of fruit juices infuses the dish with a delightful sweetness and fruitiness.
Another popular dish is their Mee Pok. The XO sauce proved to be irresistibly addictive, while the mee pok's wok hei and subtle spicy kick made it really tasty.
The noodles pair perfectly with Har Cheong Gai. Fragrant, pungent and oh-so-sinful, these har cheong gai are said to be one of the best in Singapore. Served piping hot, they boast a nice crisp on the outside, and an incredibly juicy interior.
To elevate the dining experience, 18 Seafood graciously allows patrons to bring their own alcoholic beverages, allowing for the perfect pairing with the zi char dishes.
I found myself enjoying the flavours I hadn't encountered before in zi char. The innovative twists and the burst of authentic tastes were awesome. Without a doubt, I will return for the Roasted Chicken with Glutinous Rice and comforting Pig Stomach Soup. They are my must-have items on every future visit.
18 Seafood
Address: 2 Lor Lew Lian, #01-56, Singapore 531002
Phone: 8828 6222