Flavours at Zhongshan Park Launches ZiChar Semi-Buffet Dinner
From 1 February, Flavours at Zhongshan Park has introduced an exciting dining concept – Flavours Superstar Zichar Semi-Buffet, featuring local zichar with a twist.
Under the creative direction of Executive Chef Melvin Lim, the menu at Flavours is given rejuvenation. In the semi-buffet, we are first served 3 signature items as amuse bouche, including crispy beer marinated pork belly, deep fried scallop tofu, and baked miso cod.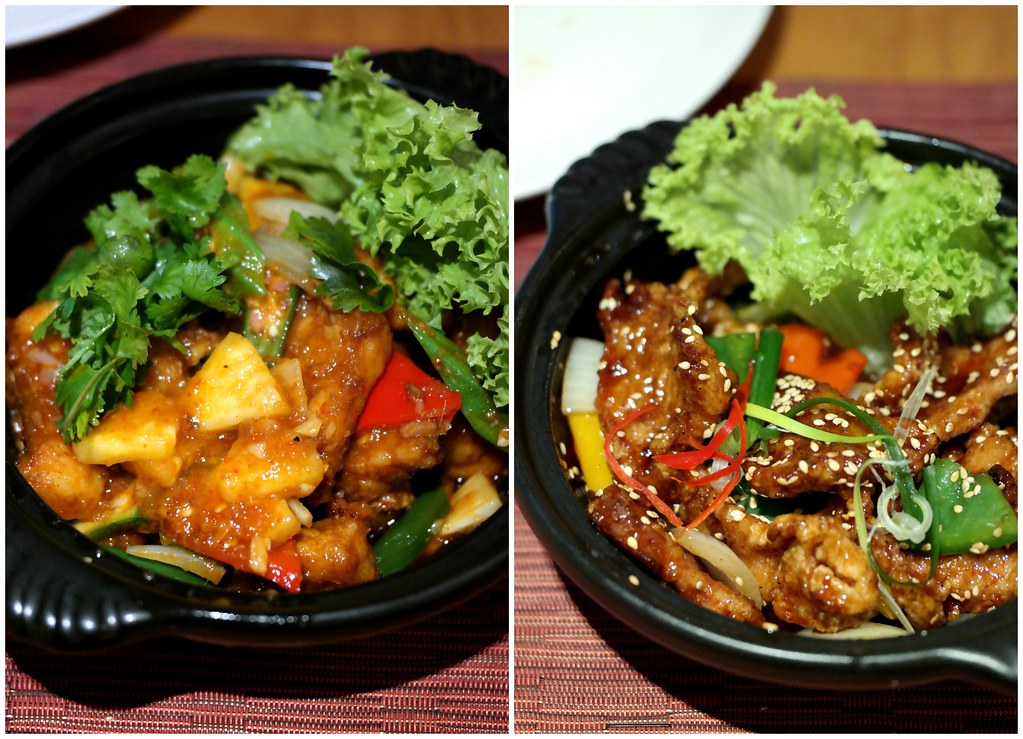 Then, you are given a choice of vegetable dish, one rice or noodle dish, and two choices of meat/poultry (beef, pork or chicken) as well as two choices of seafood (fish or prawn) cooked in a sauce of your liking. Sauces available include red wine honey ginger glaze, chilli bean paste and Flavours' signature sauce.
We ordered the butter cereal prawn, which is a generous scattering of aromatic, crispy cereal that is light and greaseless. I like the assam sambal fish which is mild spicy and not overly drenched in gravy. The deep frying helps them keep their shape, so they soak up all that gravy without falling apart. Little details matter and the addition pineapple slices gives it a tangy goodness.
The semi-buffet line for the weekdays features an ice crustacean bar, salad station DIY kueh pie tee station and assortment of dimsum. On weekend, add-ons to the spread include hot mains such as the braised beef cheek rendang, duck confit with thai chilli sauce and ayam marinated roasted suckling pig.
Flavours Superstar Zichar Semi-Buffet requires a minimum of 2 diners per table and is served with free-flow of fragrant white rice.
Sundays to Thursdays, 6pm to 10pm
$40++ per adult, $20++ per child
Fridays & Saturdays, 6pm to 10pm
$48++ per adult, $24++ per child
Flavours At Zhongshan Park
Address: 16 Ah Hood Road, Level One of Ramada Singapore at Zhongshan Park
Tel: 6808 6846
Let's build a food community that helps to update the food news in Singapore! Simply comment below if there's any changes or additional info to Flavours. We will verify and update from our side. Thanks in advance!