"The Journey" Afternoon Tea at Colony in The Ritz-Carlton, Millenia Singapore Is an Indulgence Worth Having
There is a formula to traditional afternoon teas, with many tiered offerings looking almost identical. But this is definitely not so at Colony in The Ritz-Carlton, Millenia Singapore.
Named "The Journey", Colony's afternoon tea brings you back in time and through Singapore's culinary heritage.
At Colony, all savoury items are presented a five-tier ceramic tiffin, also known as 'tingkat' in Malay. The experience is the real treat, with items inspired by Chinese, Western and local cuisine, presented in each tier of the tiffin.
As we opened the tiffin box layer by layer, I felt like a happy kid peering into a surprise box, to see what "presents" awaited in each layer.
The smoked salmon sandwich with salmon roe is a classy item, paired well with a flute of Moet & Chandon Brut Imperial Champagne. The yam puff with baby abalone is an upscale version of the usual dim sum, comprising mashed yam fried in a crispy batter and served with braised abalone that is chewy to the bite.
The mini lobster quiche was the highlight for me. Loaded with lobster cubes encased in a buttery crust, it is unapologetically rich and unforgettably delicious.
Then came the pumpkin cake with chilli crab sauce, what a unique combination! The sweet and spicy chilli crab sauce was extremely comforting, with the pumpkin cake soaking up the flavours completely y. As you can see by now, every dish is made of quality ingredients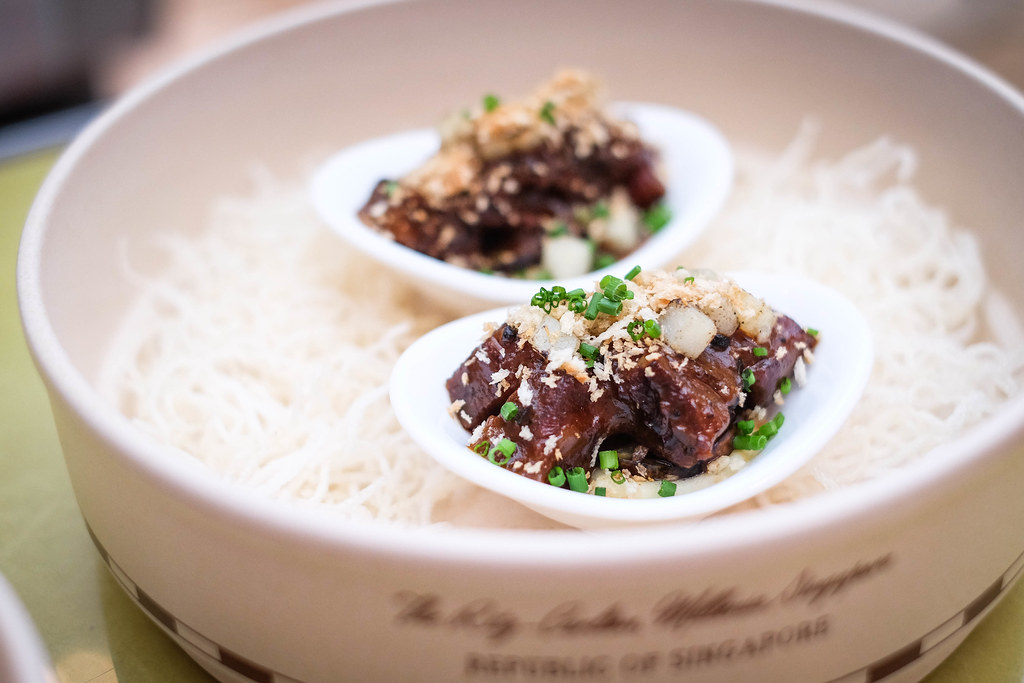 Not forgetting the beef parmentier – a hearty dish made with baked potato, and combined with diced beef.
That's not all. Walk to The Patisserie and indulge in all the sweet treats you can stomach! There's fresh scones, assorted miniature desserts, chocolate pralines, cookies, tarts, nyonya kuehs, ice cream, sorbets and more!
The afternoon tea journey continued with Colony's special blend of tea with a choice of tea syrup enhancement such as lavender or French rose. Much attention was paid by the service staff as to whether my teacup was full and I had everything I needed.
Colony has proven that afternoon tea can be so much more, with locally-inspired delicacies, unlimited desserts, a flute of champagne and a beautiful interior to enjoy it all in. This is THE afternoon tea experience that you do not want to miss!
Price: S$49++ per adult
SPECIAL FOR MISS TAM CHIAK'S READERS:
From 19 to 30 December 2016, quote "MissTamChiak15" upon reservation to enjoy 15% off "The Journey" afternoon tea at Colony.