10 Cafes You Should Visit in Taman Sutera, Johor Bahru
While everyone is pretty familiar with the cafes along Jalan Dhoby and Jalan Trus across causeway, how about venturing to cafes located in Taman Sutera Utama, Johor Bahru? Taman Sutera Utama is another part of Johor Bahru with shop houses filled with restaurants and cafes. It is easily accessible by public transport from Tuas Checkpoint. We explored the area and found quite a number of cafes that are worth exploring.
Opened last year end, The Bear and Fish is another concept under Just Want Coffee. The huge space combines both indoor and outdoor seating area, with a bar counter where you can witness the barista making coffee. The menu is quite extensive and they also have speciality drinks that are only available in this outlet. Check out their Dancing Bear specialty drink and cold brew when you are there next time!
It's quite easy to miss Bliss Café as it is located above IT Roo Café. Opened in November last year, the spacious café serves brunch menus, cakes and of course coffee. They also recently launched the matcha lava cake adding in to matcha desserts list (https://www.misstamchiak.com/matcha-desserts-johor/) that we posted sometime back.
My Liberica brand is one of the new cafes in JB. The brand has their own coffee farm in Kulai and they specialize in brew coffee. The outlet here in Sutera is the latest one in the group that serves coffee and desserts. Go for their Green Tea Parfait which uses matcha haagen dazs ice-cream with green tea pudding. We also checked out the Cascara Champagne that is made from dried skins of coffee cherries, hence it has the tint of sweetness. I am sure ladies will love this drink.
Union Fashion Bar's (UFB) co-owner Mr Yap was the former Chef de Partie at Bakerzin Singapore since year 2000. They operate as a café by the day and bar by the night, with a wide selections ranging from Western cuisine, Japanese cuisine and fusion-style of savoury items. What attracts me here is their rainbow series drinks such as red velvet, blue coral, yam, matcha and piccolo flavours.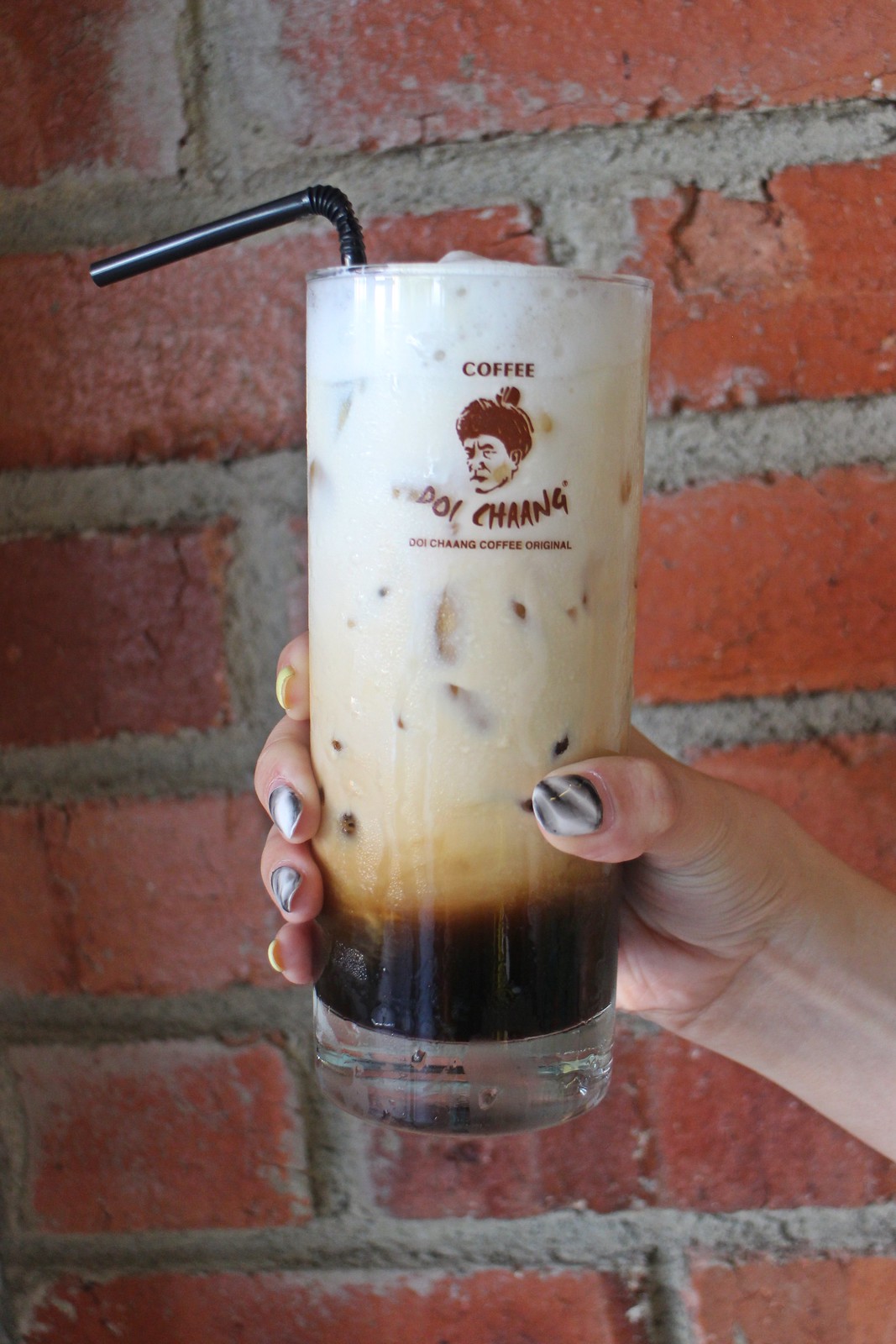 Doi Chang Coffee is one of the established international brands with many franchises all over the world. The brand specialises in Thai roasted coffee beans is now available in Taman Sutera Utama, Johor Bahru. This new café specialises in Thai roasted coffee, cakes and some savoury brunch items. And the best part here is that Doi Chaang Coffee does not serve pork or alcohol although they are not halal-certified.
Hidden in between the new shophouses along Pusat Perdagangan Danga Utama, Portafilter is just behind Car Born Café. Its interior was cosy and perfect for instagrammers to work on their photos. They had quite a few interesting churros flavours, including the Churros with Chicken Floss. It's like having youtiao with mayonnaise.
Car Born Café is a car-themed café that is well-known with its instagram-worthy desserts. The café is furnished with car engines and accessories. They often launch new desserts which are always trending in social media. On top of the desserts that caught our attention, they also serve savoury café foods which we have yet to explore.
Malaysia's first Selfie Coffee café is at Love Lane, George Town, Penang and slowly expanded to other states of Malaysia. In Johor Bahru, the first Selfie Coffee has landed in Taman Sutera Utama. If you find this familiar, yes there is also an outlet at Haji Lane, Singapore. o, how does the selfie coffee works? There is a photo booth corner where you take a selfie from their ready-phone camera. Once you are done, they will print the selfie photo on top of your order drinks. The whole process inclusive of ordering and waiting time was approximately 20 minutes. It was quite fun seeing our printed wefie on the drinks.
Lequa Café is located just next to Mood Hotel which offers western cuisines and a wide selection of cakes. We decided to check out their savoury dish as well as their beautiful cake and floral tea. The café has indoor and outdoor seating and they have also allocated smoking area too.
Sugar on Top café came to my attention after their highly raved matcha lava cake. Their brunch at Taman Pelangi is always full house. Thankfully, they have expanded their business to Taman Sutera Utama. The café has opened early August and is currently serving coffee and waffles. Go for their signature Charcoal Waffle and spend a relaxing afternoon tea with friends.
**********
Text & Photos by Hazel. Born in Malaysia, Hazel loves to travel and soaked herself with enrich cultures and food. Follow her food adventures on her blog.