Wide Range of Cuisines from Unique Container Setup, Timbre+
Timbre+ is known for their unique container setup complete with delicious food and live music performances. After they opened in April 2016, they transformed the old Ayer Rajah hawker centre into a traditional-meets-modern gastropark.
At Timbre+, you get to choose among 15 different restaurants, helmed by chef-owners and F&B entrepreneurs. They open till 12am from Monday to Thursday and till 1am on Friday and Saturday, so keep this place in your list the next time you want to jio your supper kakis out for food. Enjoy live music along with your meals, as performances are held daily from Monday till Saturday!
Timbre+ delivery has also been launched recently, with most of the restaurant partners and three of the popular hawkers (Wong Kee Wanton Noodles, Fishball Story and JC Nasi Lemak) on-board. Whether you're craving for Western, Chinese or French, Timbre+ has got you covered. Check out some of our favourites!
Beef Bourguignon from Garçons Express
The Beef Bourguignon from Garcons Express ($13.90) is a hearty beef stew braised in red wine Sauce. It comes with red wine braised beef shin, vichy carot and sweet onions. Alongside your beef stew, you get a choice of either their velvety mashed potato or a rustic French baguette.
French Duck Confit from Garçons Express
If you're not in the mood for beef, get the French Duck Confit ($16.90) which is a crispy duck leg served with mashed potato and sauteed mushrooms. Edamame is served by the side and brown sauce is drizzled over the top. We liked that the skin of the duck leg was crispy and the meat was soft and tender.
Steak Frites from Kush
Kush has quality grass fed ribeye steaks for an affordable price of $24! Together with their signature salted egg aioli, which was created by their big brother 'The Quarters'. If you're up for a more indulgent meal, consider getting the Angus Beef ($38) or the Wagyu Beef ($58) which comes with the same salted egg aioli.
Lamb Chop from Kush
Kush, short for Kushiyaki, means grilled meat and vegetables on skewers. They are Singapore's very first modSin (modern Singaporean) inspired charcoal grill skewers and rice bowl concept. The lamb chops go for $14 for 1 piece and $38 for 3 pieces. Other than their skewers, they also offer their Lamb Chop as a main. It is marinated in 11 secret ingredients before being chargrilled to perfection.
Pork's Two Way's Vermicelli, Mekong Roll from NamNam GO
This is a mouth-watering dish served with grilled marinated pork patty and pork belly served on top of vermicelli, with a side of crispy Mekong prawn roll. However, note that this item is only available for dinner.
Shaking Beef Pepper Hoisin Sauce Thick Cut Fries from NamNam GO!
Available for lunch AND dinner, get this if you're here for a quick lunch break! The tongue-in-cheek name is derived from the way the wok is "shaken" to sear the meat. The dish is served together with crispy thick cut fries, which has French influences.
Grass Fed Prime Steer Ribeye Steaks from Big Bern's American Grill
Prime Steer ribeye ($24.90) is said to be the tastiest cut of beef. It is marinated long before being char-grilled, helping it retain its flavours even after being grilled. This is suitable for those who prefer a cut with added fat and unrivalled tenderness!
Tri-Flavour Chicken Wing Set Meal from Two Wings
For all you indecisive people out there, this mix of chicken wings and drumlets is for you. The wings are meticulously massaged to drain off the excess marinade before deep-frying them to a golden hue and presenting them on instagrammable wooden boards. These wings are only freshly fried upon order.
The chicken wings and drumlets comes in three different types of flavours: Heritage, Salted Egg Yolk and Chilli Crab. The 6 pc of Wings & Drumlets ($12.90) should comfortably feed 1-2, or if you're a bigger eater you can go for the 9 pc set at $16.90. Draft beer is perfect to go with fried chicken. From 1st June to 30th June, get $1 off draft beer with any purchase of the above sets at the Bottle Shop!
Sizzling Lechon from Iskina Cebu Singapore
Friends from the Philippines can get a taste of home from Iskina Cebu. Look forward to being treated to Bisdak favourites such as Lechon (suckling/roasted pig) Cebu, Spicy Belly Chon, Liempo Ala Balamban (roast pork belly) and Inasal Nga Manok (grilled chicken). In the past, the suckling pig was imported from Holland but now, you'll get a taste of Spanish suckling pig, with generous stuffing of lemongrass, spring onion and other secret Cebu ingredients. Chef owner, Chris, is very particular with MSG and insists on not using it so customers get to fully experience the depth of each part of the meat. For Cebu cooking, it's all about salt so Chris wants to remain congruent yet he lowered down the usage to suit localized tastebuds.
$8 is a great deal for crispy pork belly that sizzles on a hot plate. It comes tossed with spices with an egg cracked over it and is served with rice and cucumber.
Signature Char Siew, crispy Roast Pork Belly and tender Soya Sauce chicken from CHAR Express
CHAR Express is a Cantonese roast meat joint. They mix Asian and Western techniques and ingredients, so you'll be getting the best of both worlds. Their signature dishes like the Signature Char Siew and Roast Pork Belly ($6 per 100g) are featured here. Think melt in the mouth char siew, roast pork belly and tender soya sauce chicken (from $10)! For carb lovers, don't miss out on their wok-hei filled Beef Hor Fun and Butter Chicken.
Smashed Patty from The World Is Flat
The World is Flat is a pizza joint and sandwich stop that aims to serve satisfying, tasty and affordable comfort food. Sandwiches here are built upon a malted rye brioche that is freshly baked in the top daily. Each sandwich is also brushed with their special savoury compound butter before being toasted on an open griddle, ensuring a crispy exterior and a warm center.
One of their popular options is the Smashed Patty ($19) that has a smashed beef patty, capsicum guacamole, tomato, butterhead lettuce, mushroom tempe, burnt opions, honey butter, mozzarella, gruyere and cheddar.
Kimino Don from Teppei Daidokoro
Kimino Don means "Your Don". It is a new concept inspired by the Japanese tradition, created by head Chef, Watanabe-San. With the healthy trend becoming more prominent this year, he is constantly challenging himself to create new items. The new Don is healthy and refreshing. It is suitable for everyone as you are able to DIY your very own bowl. Choosing from a base of tofu, rice or salad, mains of salmon, tuna or mixed fish (sashimi), followed by the sauces which includes wasabi mayonnaise and classic soy, and finally the toppings, which consists of onions, wakame (seaweed) and the likes.
If you're feeling fancy, add on the premiums like Ikura (salmon roe), cheese, or the all-time-favourite avocado.
Hanoi Fried Tilapia Fillet with Galangal, Tumeric, Dill, Vermicelli from NamNam GO!
Northern Vietnam is known for their iconic dish, pho. They have strong Chinese influences and are known for their noodles. NamNam GO! has introduced one of the classic dishes from Northern Vietnam. It is a healthy dish that is consists of fish and cold rice vermicelli. Perfect to combat the warm weather in June! Available for dinner only.
Tandoori Tiger from Chit Chaat Chai
Marinated Grilled Tandoor Grilled Prawns ($8) is an Indian street food from North India. Chit Chaat Chai aims to provide the snack-bar atmosphere of the West while providing a place for friends to hang out. The name 'Chit Chaat Chai' is a pun of the English word 'chit-chat' for conversation and the Hindi word 'Chaat' which refers to a variety of snacks. 'Chai' is a hot cup of Indian tea.
Shrimp Po'boys ($8) from Dancing Crab Shack
Calling all shrimp lovers! The generous portion of fried shrimps were enclosed in a light fluffy toasted brioche, giving a satisfying slight crunch. This is perfect for a fuss-free meal.
Lobster Roll from Dancing Crab Shack
It is stuffed in buttery lightly toasted bread. Located near the stage, Dancing Crab Shack serves lobster roll, chicken & waffles and all your favourite combo bags. Their Lobster Roll ($15) is a hot favourite that comes paired with Cajun fries. The bread was toasted to a great crispiness with generous chunks of fresh and chewy lobster meat that's creamy and tasty after being mixed with tangy salad sauce.
Hearty Salad Bowls with Hot Protein from Food Anatomy
Salad bowls from $6.80 for the health conscious are available here. If you want something lighter, get the Mesclun or Lettuce base. If not, Flavoured Rice or Cold Pasta are available as well. Choose your base before picking five sides. Top up $3 for warm proteins such as Paprika Chicken Breast and Roasted Angus Beef. Available from Mon-Fri lunch (11am-2.30pm), Mon-Thurs dinner (5.30pm-9.30m) and Fri-Sat dinner (5.30pm-10pm).
Food Cubes from $2.50/cube for 6 cubes and above* from Food Anatomy
With the concept of "design meets culinary", the Food Anatomy people who were from Deli and Daint at Maxwell Food Centre sells layered food in blocks. They believe that dishes should not only be tasty but aesthetically pleasing as well.
These cubes are also available as sets at $8.90 for 2 cubes with side salad and a canned drink or $10.90 for 3 cubes with a side salad and a canned drink.
*Prices and sets are effective from 27 June 2017.
Chicken Bak Kut Teh from Soon Huat Bak Kut Teh
Maybe Bak Kut Teh is not what comes to mind when you think about healthy food. Soon Huat is here to change your perception of bak kut teh with their newly curated dish for the health-conscious. The essence of traditional bak kut teh is not lost even though they have a healthier option of chicken meat without the skin. A bowl goes for just $5.50. Save yourself from the carb-coma by adding $1 to get a protein-rich egg plus tau gua or tau pok.
Garden State Pizza by The World Is Flat
Not one but three different types of crusts are offered here at The World Is Flat! The foundation of a good pizza, they offer a sea salt and brown butter pan-style, a flaky puff pastry and an umami charcoal deep dish.
Even though the Garden State Pizza ($7 per slice, $39 for whole pizza) is vegetarian, it doesn't skimp on flavour or complexity. This is a decadent vegetarian pizza that consists of roasted zucchini, butternut squash, sweet potato, mushroom tempe, baby spinach, gruyere, brie, mozzarella, shio konbu on a puff pastry crust.
Brioche French Toast from Udders Ice Cream
Udders Ice Cream is well known for their ice-cream and even their waffles. Exclusive to the Timbre+ outlet is their crispy brioche french toasts, which is paired with one of their homemade ice-cream flavours. The toast has hot and crispy edges which pair well with the creamy texture of the melting ice-cream.
For chocolate lovers, get the Chocolate Meltdown ($12). If you prefer something sweet and sour, the Strawberries & Cream ($12) is a good choice. The classic choice would be the french toast with butter and maple syrup ($6), and crowd favourites include Cookie Crumble ($10) and Nutella Banana ($12).
Kimchi Carnitas Fries from Vatos Express
The Kimchi Carnitas Fries ($15) was voted the "best dish in Korea" by 10 Magazine and one of the "six must-try foods in Seoul" by The Fodor's Travel Guide. It consists of a basket of shoestring fries with a hidden centre of tender braised pork. A mountainous pile of cabbage kimchi and melted cheese, sour cream, hot sauce and cilantro are piled on top to give you the famous Kimchi Carnitas fries. It will get too heavy if you were to eat this alone, so share it with your friends!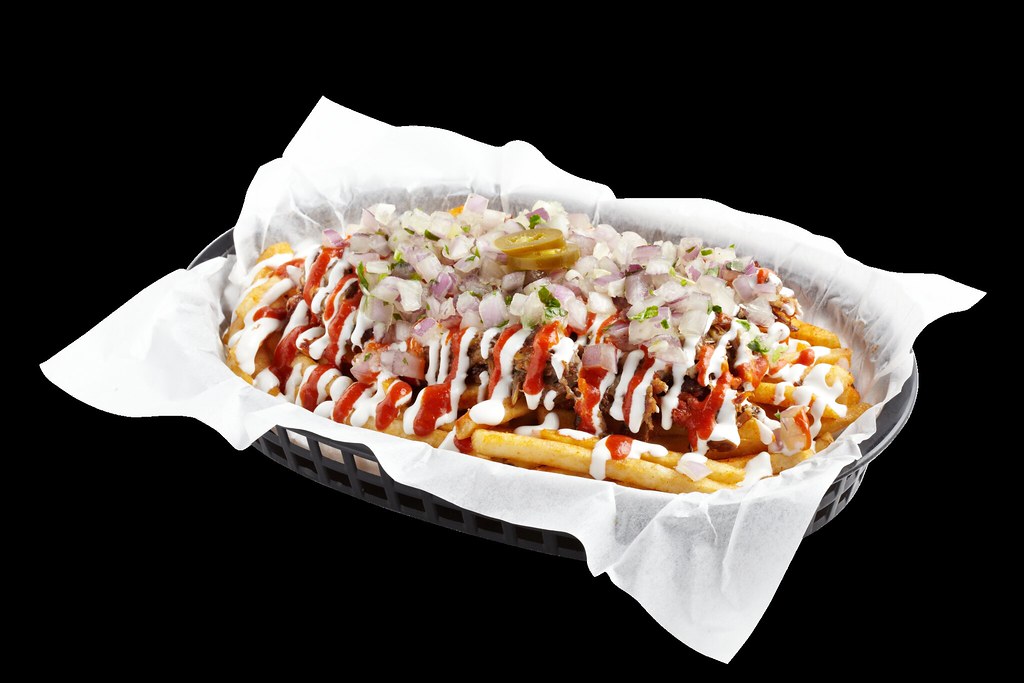 Honey Tequila Chicken Wings from Vatos Express
Everybody loves fried chicken and alcohol. The Honey Tequila Chicken Wings ($15) here are fried to crispy perfection. One part is laced with honey and the other, jalapenos. You get a good balance of spice and sweetness here.
Falooda from Chit Chaat Chai
Falooda ($8) is a cold dessert that is popular in the Indian subcontinent. Traditionally, it is made by mixing rose syrup, vermicelli, sweet basil (sabza/takmaria) seeds and pieces of jelly with milk. It is often topped off with a scoop of ice-cream. The vermicelli inside is prepared using wheat, arrowroot, cornstarch or sago.
One fee for Islandwide Delivery at Timbre+
We all know the feeling of being hungry yet being too lazy to change out of our PJs and grab some food. With Timbre+ delivery, you can get your cravings delivered right to your doorstep. At one fee with islandwide delivery, it's a great deal. Check out the delivery options at http://timbreplus.sg/delivery.
We would highly recommend you to make an actual visit Timbre+ though! With a variety of food and live music as backdrop, it's a level up from the kopitiam below your house. The full list of vendors is available on http://timbreplus.sg.
Timbre+
Address: 73A Ayer Rajah Crescent, JTC LaunchPad @ one-north, 139957
Phone: 6252 2545
Opening Hours: Monday to Thursday, 6am to 12am. Friday & Saturday, 6am to 1am. Sunday, Closed. Live music performances daily except for Sunday.
This post is brought to you in collaboration with Timbre+